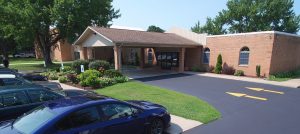 Church Staff
Pastor......................................James K. Whitman
Secretary.................................Debbie Jewell
Deacon....................................Jeff Jewell
Deacon....................................Randy Baggiani
Deacon....................................Mike Balos
Our Stand
Fundamental in Belief | Independent in Affiliation | Non-Contemporary in Approach | Soul-Winning in Emphasis | Mission Minded in Outreach
Our Message
Jesus Christ God the Son, Our Crucified and Risen Savior, and Coming King of Kings
Human Need
"Except a man be born again, he cannot see the kingdom of God" (John 3:3)
"For whosoever shall call upon the name of the Lord shall be saved." (Romans 10:13)
"For this is the message…that we should love one another."(1 John 3:11)
Are you 100% sure that when you die you will go to heaven? You can know! God's word, the Bible, says:
We all have sinned – For all have sinned, and come short of the glory of God. (Romans 3:23)
There is a penalty for our sin - And whosoever was not found written in the book of life was cast into the lake of fire. (Revelation 20:15)
God loves you and wants to save you – But God commendeth his love toward us, in that, while we were yet sinners, Christ died for us. (Romans 5:8)
Trust God alone to save you from your sin to eternal life – For whosoever shall call upon the name of the Lord shall be saved. (Romans 10:13)
You can know for sure that heaven will be your eternal home. The Apostle Paul recorded in the Bible:
"For I delivered unto you first of all that which I also received, how that Christ died for our sins according to the scriptures; And that he was buried, and that he rose again the third day according to the scriptures" (1 Cor. 15:3-4)
If you have never asked God to save you from the penalty of sin and for His forgiveness of your sin, pray now and ask for God's salvation:
Dear God, I know that I have sinned; I ask that you forgive me of my sins and save me now by what Jesus Christ has done for me. I trust you alone for my eternal home in heaven. Help me to live for you, Lord, each day. Amen.
Believe God!
"These things have I written unto you that believe on the name of the Son of God; that ye may know that ye have eternal life, and that ye may believe on the name of the Son of God." (1 John 5:13)